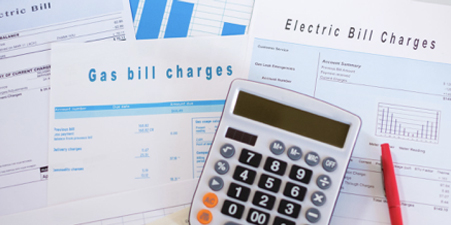 Your guide to fees and charges: what to pay and when?
Any costs that are incurred from managing your tenancy are handled by your landlord but there are some things you may have to fork out for along the way. To help you to budget effectively, we've created this handy guide walking through what you could potentially get charged for during your tenancy.
Before you sign contracts, security deposit
To reserve your property, we ask for a £150 security deposit. This is repaid at the end of the tenancy if there are no costs to deduct.
Transfer fee if someone else replaces you on your tenancy agreement
Moving out before your housemates are? No problem. Once you've found a new person to take your room, simply give us a call and we'll handle all this for you. Bear in mind, however, there will be a £50 fee which you'll have to pay to finalise the switch.
Call-out charges for things caused by you
While most repairs will be covered under your tenancy agreement, there are some things which you'll have to cover the cost of yourself – like if you lose your key or block the sinks or loo. As well as the cost of fixing the issue, you'll also have to pay a call-out charge which stands at £20 an hour, Monday-Friday, 9am-5pm, or £50 an hour for anything outside of this time.
Repairs for damages to your home
Accidents happen, we know. But you may find yourself out of pocket if we have to professionally-clean red wine stains off your carpet every time you or your guests have a mishap.
Cleaning fees after you move out if things aren't up to scratch
If your home isn't handed back to us sparkling clean and free from rubbish, we may need to enlist the help of the professionals who charge us £20 an hour, a cost which will be passed on to you and your housemates.