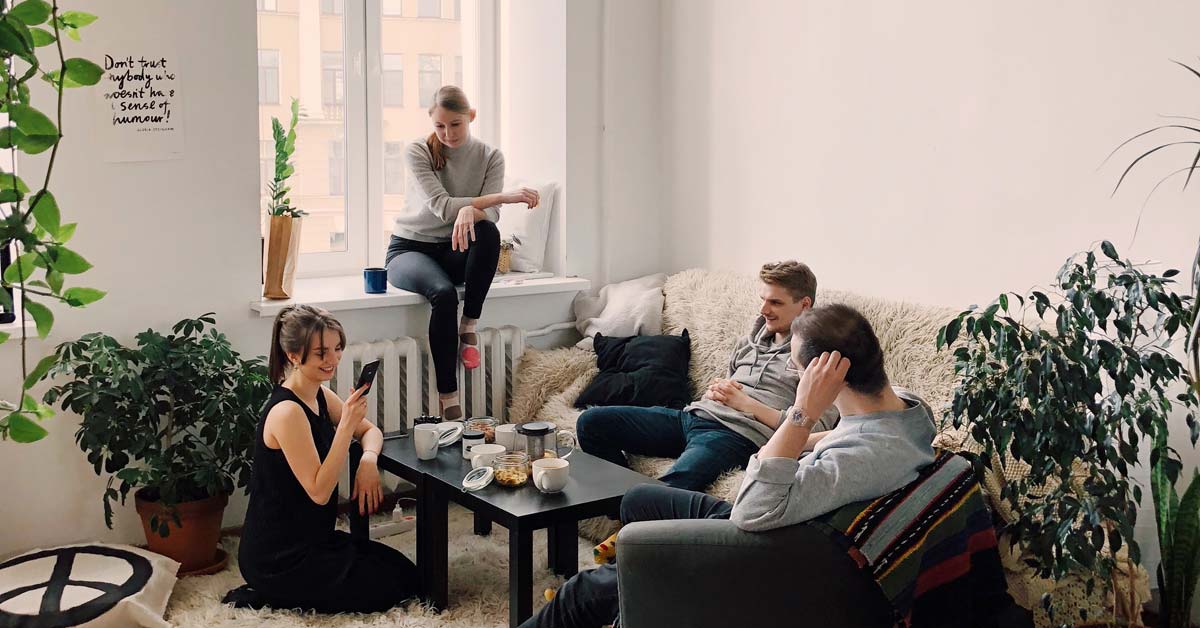 Top renting tips for new students
Regardless of whether this is your first time renting with us or just in general, here are our top tips to bear in mind when looking around new houses.
Start your house hunt early
The earlier you start the better! As you would imagine, you will get the pick of the best houses the earlier you start looking. While we help students find houses to rent all throughout the year, you might have a lot less choice looking in the spring term. Even if you aren't fussy about what sort of house you want to live in, it can still be beneficial to start searching before Christmas to give you more time to focus.
Start with some non-negotiables, whether if that is location, space or price. Not all the houses you find will have everything so it is good to know what you want to prioritise. If you have never viewed a house before, you could seek some help or advice by having a chat with one of our accommodation advisors or googling questions to ask during a viewing!
Choose a good group to live with
This may seem like an obvious tip, but it is so important as it can dictate your university experience, so make sure you think about it carefully. Although you may get on as friends, you have to think about what they will be like to live with and whether they will pitch in and do their share of the housework, whether you all have the same opinions about the heating in winter, or if anyone is likely to miss any bills payments.
Whether you choose a group of 2-8 people to live or prefer searching for individual rooms we can help.
Check out what your insurance covers
At Student Places, we provide an individual contents insurance policy for each student from Endsleigh Insurance, but we would recommend you read the small print of your policy to see what is and isn't covered. So, should you ever need to make a claim you won't receive a nasty shock when you find your coverage isn't what you thought it was.
Clean your house throughout the year
You'll find that cleaning is much easier if you just do a little bit every week so that it does not build up. Most students recommend a cleaning rota to ensure a fair way to properly clean all parts of your house.
Organise communal items before moving in
You've probably experienced this in halls or heard about people having 12 frying pans in one house! Most houses don't need more than one kettle or toaster, so have a chat before you move in to save yourselves some space in the kitchen. Some students even choose to share pots and pans and crockery, so you can discuss whether this would work for your group.
Don't forget any of the essentials!
You definitely do not want to forget any important documents like photographic ID and NHS details, forget bedding or phone/laptop chargers. Worst case scenario you can pick up anything you've forgotten from the local shops.