The Best Pubs in Canterbury for Students!
Students! Looking for a pub to get to know your new housemates? Fancy sipping a cold beer in a sunny beer garden to destress from assingments? Cheap cocktails? Or just want a classic British pub for traditional food and drinks? Here is our student for the best pubs in Canterbury.
The Cherry Tree
A small welcoming pub in the heart of Canterbury which is very popular with students. They have the largest selection of products on tap with a total of 20 different beers, ciders and ales. It is the perfect little place to escape! They are also well know for their cheap cocktail collection including the famous Pig F*cker. Its worth a try!
They also have free WIFI, outdoor Seating andfood served daily. It has loud music in the evening during the weekends to get you pumped for the late night ahead.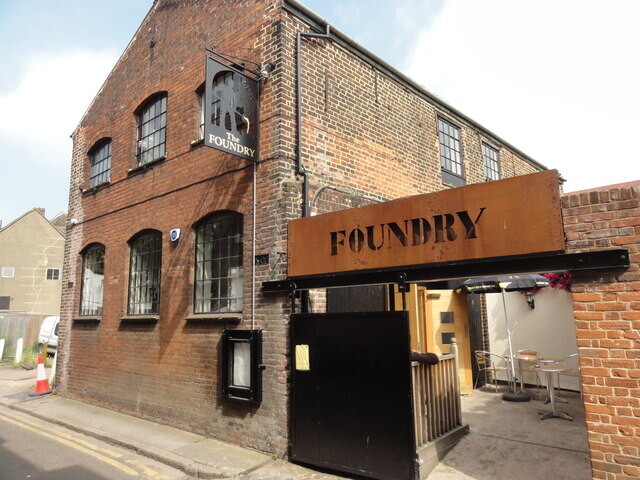 The Foundry
The Foundry is a unique craft brewery, Distillery, restaurant and bar located at 77 Stour Street. Their beers and their spirits are handcrafted from English Barley making the Foundry very rare in that they don't buy their alcohol from suppliers, it is all made from scratch on site. This means you are guaranteed to have drinks made with top quality natural ingredients handpicked by Brewer, Distiller and co-owner Jon Mills.It's the winner of multiple awards, including Tripadvisor Travellers' Choice 2020, Restaurant Guru 'Best Pub & Bar' 2020 Recommended and Ratebeer's 'Best place for beer in Kent'.
The Shakespeare
With a name like The Shakespeare, you'd expect nothing less than best-of-British fare – and this Canterbury dining pub doesn't disappoint. It is an elegant establishment with an adjoining wine bar, making it a wonderful place to enjoy dinner and drinks, with a firm focus on beautiful home-grown ingredients. The main food menu is packed full of choice, perfect for all taste buds such as satay chicken wings, loaded chorizo fries, Kentish gourmet burgers! It's all to be found right in the heart of Canterbury, just a short stroll from the famous cathedral. A warm welcome awaits.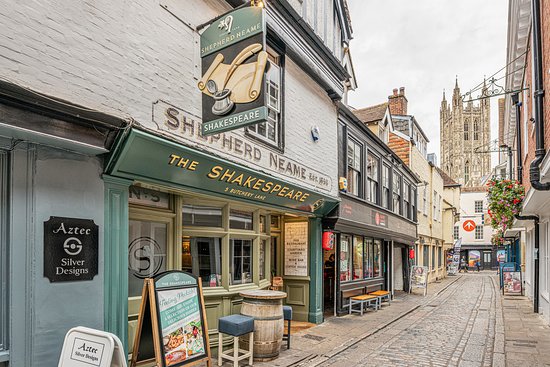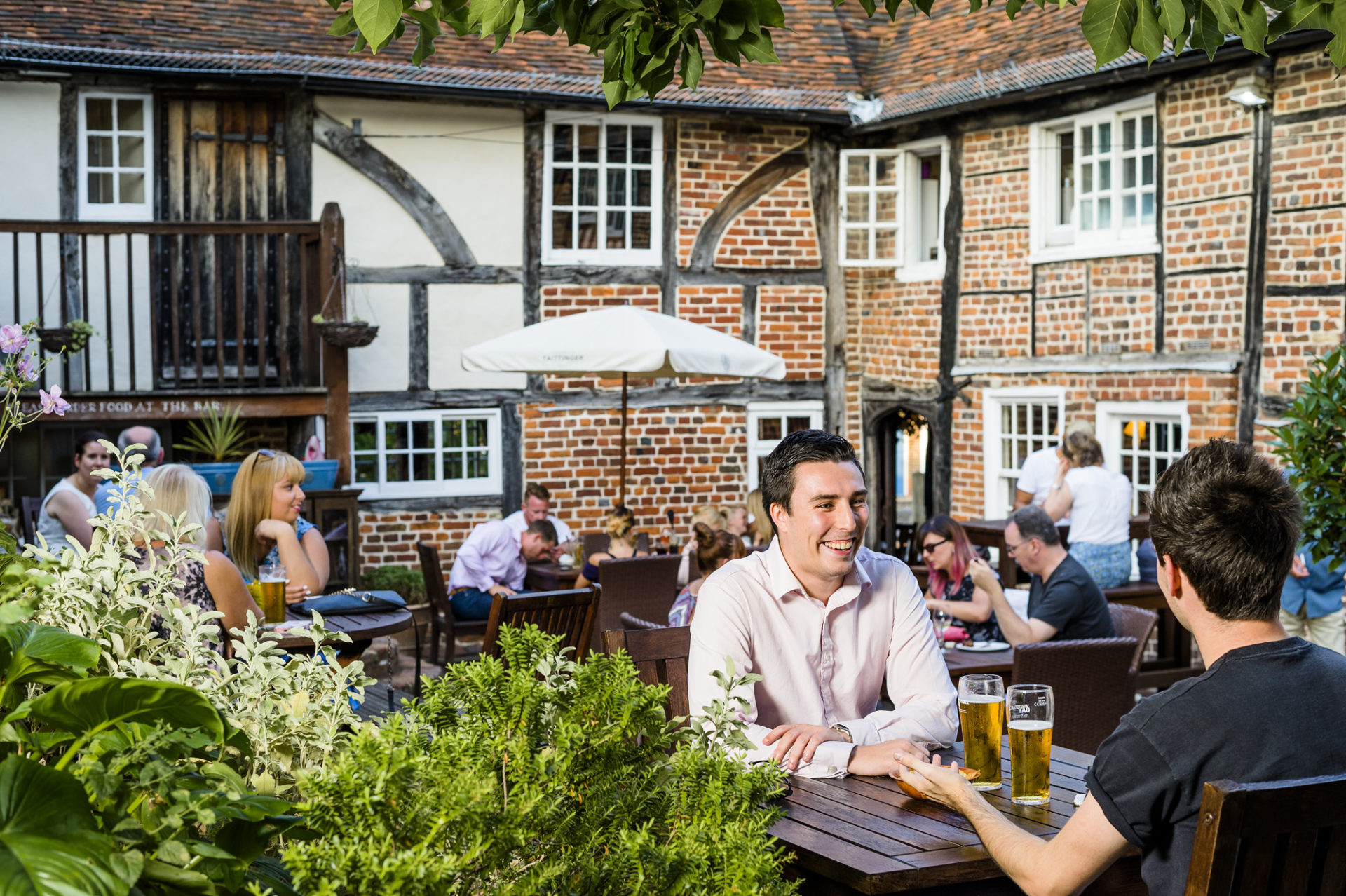 The Parrot
One of Canterbury's oldest buildings, The Parrot was built on Roman foundations in the 14th century – while the city's famous cathedral was under construction nearby. Tucked away down a picturesque cobbled street, the historic hostelry still wears its age with sublime style – a wealth of medieval beams, enormous oak floorboards and authentic open fires providing an atmospheric backdrop to fine food and drink. And for foodies, an array of marvellous morsels await. Whether you're seeking nibbles to accompany a crisp glass of wine, a thick doorstep sandwich for lunch or an elegant evening meal with friends, The Parrot has it all.
The White Hart Inn
The White Hart Inn is a hidden historic gem within Canterbury's city walls. There is a lovely secluded beer garden perfect for the summer after exams season and a roaring fire to warm yourselves during the winter. They offer real ales, handpicked British and International wines, gins, ciders and specialty cocktails! They also love dogs!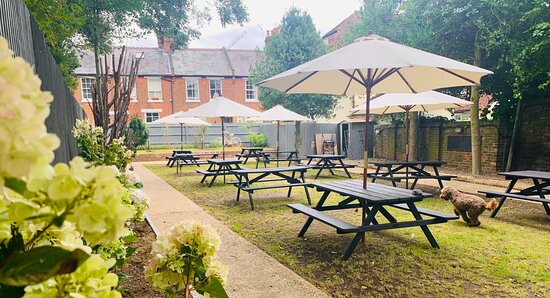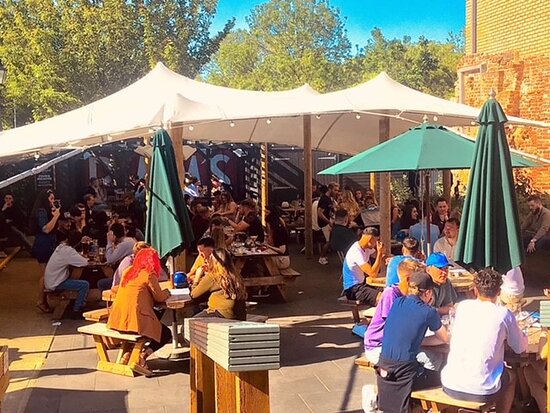 The Dolphin
A traditional English pub in the heart of Canterbury with a great selection of drinks, food and a beautiful garden to enjoy them in. The Dolphin Inn is more renowned for the great selection of board games and regular quiz nights on offer. Due to its raving reviews and popularity, The Dolphin Inn is usually super busy so we would definitely suggest booking a table within enough time! You don't want to miss out.
The Cricketers
The Cricketers is a traditional English pub on the busy High Street in the centre of Canterbury. They offer a warm welcome to shoppers, locals and visitors from all over the world. There food menu is traditional English pub fayre, including our best selling Fish & Chips and Kentish Ploughmans Lunch. The pub has a sunny and colourful courtyard garden and for the colder months a wood-burning stove. Outside seating on the High Street makins the Cricketers a great place to sit and watch the busy world go by.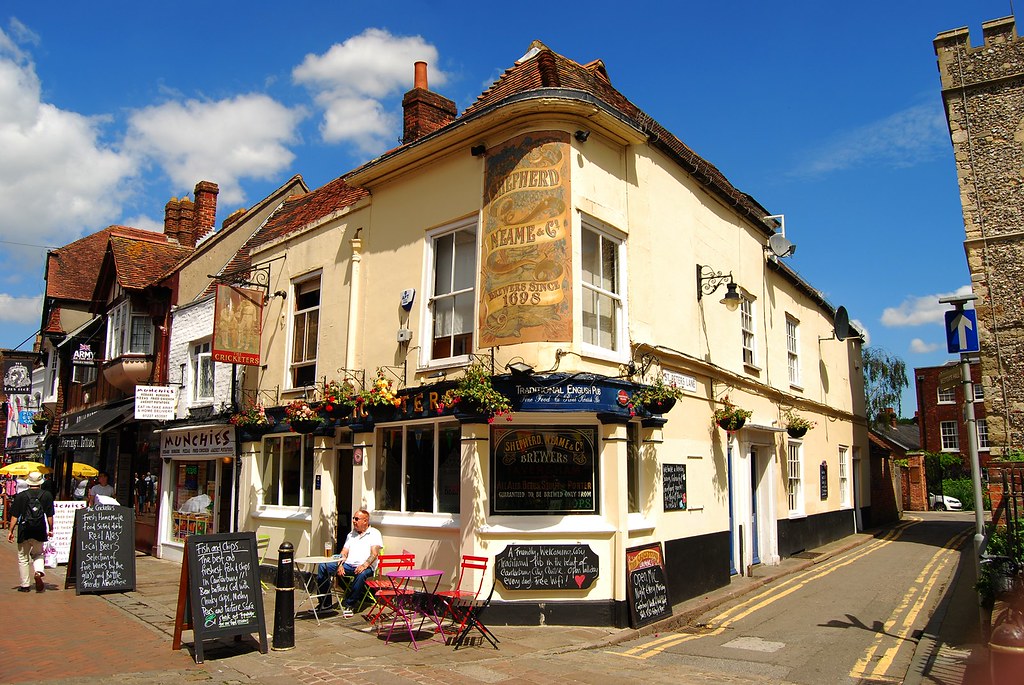 Thanks for reading and we hope this blog has given you some great options for your next trip to the pub.