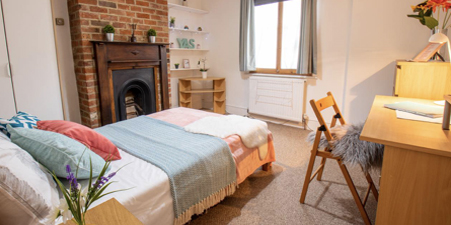 Reasons why private housing is better than halls
Where you live whilst you are studying is a major part of the university experience. Are you sick of paying expensive campus accommodation, queuing for the shower and awkward kitchen small talk? Private housing might be worth looking into. Here are the benefits!
It is cheaper than on-campus accommodation? ??
Private renting can be much cheaper as there is a range of prices in any town, and you have more control over energy usage. On average private housing is £250 less per month than university halls! You are saving a lot more cash by going into private housing. More beer money.
Living with people you know ???
Why risk living with people you don't know when you could live in your own home? Less awkward encounters in the communal areas. Private renting gives you more choice. Even if you move into a house where you don't know anyone initially, you will get a chance to meet or speak to your new housemates before you sign a contract and move in. This may mean you are more likely to get on with your housemates.
Sick of waiting to use the oven or queuing for the shower? Private housing allows you to have smaller groups with people you know. No more late arrivals to lectures.
Rooms in student halls are known to be very generic and clinical, which can make it difficult to feel like you're in a home. You have more freedom to add personal touches.
Sick of getting woken up by parties and fire alarms at 3am. In private accommodation, you will have no unnecessary disruptions. Planned study breaks only!
Private renting usually have longer contracts, usually a year-long, and can actually offer more freedom. This way you can stay in the same house over the holidays, or if you work in summer.