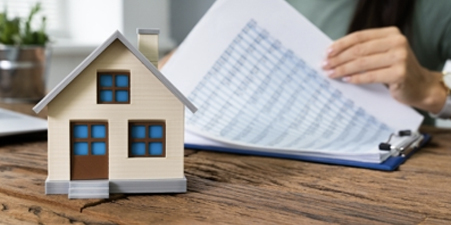 What to look for when renting a student home
Finding your first student home is exciting, however, it can be tricky to know where to centre your search. It can sometimes feel a little overwhelming diving into the rental market for the first time. It can sometimes feel a little overwhelming renting for the first time, with that in mind, we've created this guide on what to look for when renting a student house. Whether you're looking for a house or flat, and whether you're moving in with friends or complete strangers, this Student Places guide will give you a heads up as to what you should be looking for.
Before you start looking it is very important to know your budget whether that be weekly or monthly, this is so you don't view any properties that are out of your price range and too expensive. Maintenance loans are never enough to cover everything, so it's super important to work out how much you are prepared to spend on rent.
You can do this by working out how much money you will get over the year. You could start by adding up your maintenance loan, any additional funding, income, and family support and then dividing this by fifty-two (the typical length of a student tenancy) to get your weekly budget. Or by using rent affordability calculators online.
This should leave you with more guidance on how much you can afford for rent and bills, making it a lot easier to filter for properties in your range!
Think about what you are looking for ?
Before you start looking, you should take time to think about what you're looking for to find your dream student property.
Whether you are after something large and spacious or a cosy study area? Something close to campus or near the city centre? Whether you need a drive way or if there is suitable street parking? It is good to answer questions like this before booking viewings as this will really help you narrow down your search.
What is the local area like?
Go and check out the area you're thinking about renting in before you move there. You can do this by taking a walk, asking friends or course mates, using Google Maps to find out what local amenities there are.
Is there space for your housemates and social gatherings?
Are the appliances working- washing machine? Check. Oven and microwave? Check. Dishwasher and flat-screen TV?
Are the bedrooms the same size? Make sure to choose a home with equal-sized bedrooms unless you have housemates that don't mind having a smaller room.
Make sure you have a big enough desk space. Some students might only need a small desk however other students studying subjects like architecture may need a bigger desk.
Are there multiple showers or more than one bathroom? If you are a larger group you may want more than one bathroom to prevent the morning shower queues.
Is there a garden?
The most important question. Does this student house have everything you need? If not are you at least be able to make comprimises on a few things. It is important to be in a student home that is right for you and your house mates.
Ask questions regarding the security, fire safety, utility supplies, proper insulation, furnishings, aerials, phone signal, tenants' responsibilities dampness, parking, tenants' responsibilities, summer rents and deposits. Even better if the existing tenants are there ask about what it's like to live in the property.
If you haven't started looking with Student Places? Browse the best properties, create favourites and book viewings with us. We will help you easily and completely free. Plus, if you rent with Student Places property you have the option to opt-in for all bills!